Visiting Professorships
Visiting Scholars
Professional Fellows Program
Edmundo O'Gorman Fellows Program
Argentine Studies Visiting Fellowship
Visiting Professorships
EDWARD LAROCQUE TINKER VISITING PROFESSOR
Columbia University is one of five major universities to have a professorship endowed by the Tinker Foundation. The goal of the Tinker Visiting Professor (TVP) program is to bring to the campus pre-eminent scholars and professionals (journalists, writers, artists, public officials, etc.) who are citizens of Latin America or the Iberian Peninsula as a means of encouraging contact and collaboration.
A Tinker Visiting Professor usually offers to teach (or co-teach) one course – a mixed graduate/undergraduate specialized seminar in his/her field of expertise. The visitor is asked also to give a public lecture. The Tinker Professor will be supported by a stipend, office space at the Institute of Latin American Studies, assistance in arranging Columbia housing, travel reimbursements, and part-time research assistance. Funding can also be made available to support conferences or other events at the University related to the visitor's fields of interest during or following their semester of residence.
Below you may find the current Edward Larocque Tinker Visting Professors:
FALL 2019
Esther Hamburger is Professor of History of Film, Television, and Digital Media at the School of Communication and Arts of University of São Paulo. With a PhD in Anthropology from the University of Chicago, she has recently been a Visiting Scholar at Harvard University's David Rockefeller Center for Latin American Studies. She has been a visiting professor at the Federal University of Rio de Janeiro, and at University of Michigan. She has published in a wide range of book collections including The Brazil Reader History, Culture, Politics; A companion to Latin American cinema; The Routledge's companion to media and gender; Television audiences across the world, El cinema de lo real, Miradas cruzadas: sociedad, política y cultura. She represents her university in Unesco Media Literacy and Intercultural Dialogue University Network. She has contributed with journals such as Galaxia, Significação, Lua Nova, Novos Estudos, Television and the new media, Framework. For 15 years she wrote regularly for Folha de S. Paulo Her book O Brasil Antenado: a sociedade da novela was nominated for the Jabuti prize. She coordinates the Audiovisual Investigation and Critique Lab (LAICA), a multiuser Fapesp facility. She was director of CINUSP (the Cinema of the University). She is currently the president of Kinoforum, the Association that promotes the São Paulo International Short Film Festival, and the Kinoforum Audiovisual Workshops.
Carlos Augusto Calil is a professor, curator, filmmaker and cultural administrator who served as: Cultural and Film Production Director, CEO of EMBRAFILME, the Brazilian State Film Company; as Executive Director of Cinemateca Brasileira (Brazilian Film Archive); as Director of São Paulo Cultural Center, and as São Paulo Secretary of Culture. Professor of Film Industry, Film Production and History of Brazilian Cinema since 1987 at the University of São Paulo, he has also eight documentaries and served as editor, photographer, and producer of several short films. He is the editor, reviewer, publishing coordinator of  more than thirty books, catalogues, and author of  more than 130 articles related to cinema, drama, photography and literature, devoted to writers and directors as Blaise Cendrars, Paulo Emílio Sales Gomes, Glauber Rocha, Leon Hirszman, Joaquim Pedro de Andrade,  Federico Fellini, Paulo Prado, Alexandre Eulalio, Vinicius de Moraes, and Mário de Andrade. He has also been honored by the French Government with the "Officier dans l'Ordre des Arts et des Lettres" (1987), "Commandeur dans l'Ordre des Arts et des Lettres" (2009), and "Chevalier de la Légion d'Honneur" (2011).
SPRING 2020
Ricardo A. Gutiérrez is an Argentine political scientist specialized in environmental politics. He is currently a full-time researcher of the Argentine National Commission for Science and Technology Research and a Political Science Professor at the National University of San Martín. He received his Licenciatura in Political Science and his Master in Social Science Research from the University of Buenos Aires, and his PhD in Political Science from The Johns Hopkins University. His research and publications have focused on the state-society interaction in the building of environmental problems and policies. His main research topics include river basin management, poverty and environmental degradation, solid waste management, and native forest protection in Argentina and Brazil.
Please visit the page for additional information.
---
Visiting Scholars
LEMANN VISITING PUBLIC POLICY FELLOWS PROGRAM
The Columbia University Lemann Center for Brazilian Studies (LCBS) is pleased to announce the creation of the Lemann Visiting Public Policy Fellows program, a unique opportunity for scholars and practitioners interested in spending one or two semesters at Columbia engaging in public policy-related research, attending and contributing to public programming, interacting with faculty and students, and participating in courses. The Lemann Visiting Public Policy Fellows program is open to those with diverse disciplinary backgrounds related to public policy and social impact in Brazil. Applications are welcome from practitioners with hands-on experiences in public policy through work in government institutions or non-governmental organizations, as well as PhD-holding academics at various career stages.   We especially welcome applicants who bring innovative approaches to studying and/or addressing major social challenges, such as education, public health, socioeconomic inclusion, urban development, and sustainable development.
Lemann Visiting Public Policy Fellows are appointed as Associate Research Scholars. Among the benefits Fellows receive are included:
Opportunity to conduct research under the guidance of Columbia faculty
Opportunity to publicize the results of their research through on campus events
Receipt of a monthly salary from the LCBS, made possible through a generous gift from the Lemann Foundation.
Purchase of roundtrip ticket from the Fellow´s city of residence to New York.
Office space at the Institute of Latin American Studies (ILAS)
For additional details, please see the full program description
To apply to the fellowship please see the online application form
Below you may find the current Lemann Visting Professors:
FALL 2019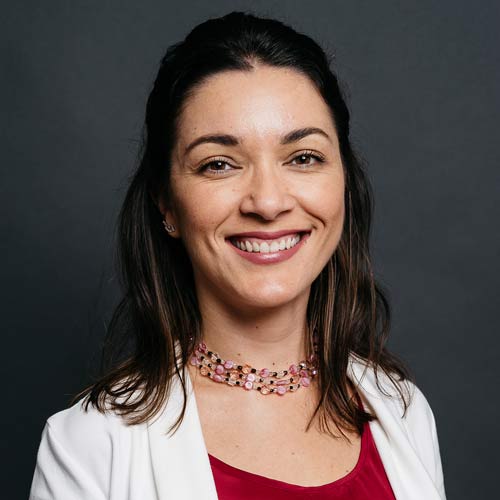 Ilona Szabó de Carvalho is a civic entrepreneur, co-founder and executive director of the Igarapé Institute – a leading think and do tank in the Global South, which generates pioneering research, new technologies, and policy on the intersections of security, climate and development issues. She is also the co-founder of the Agora Movement which aims to build a new vision and project for Brazil. She was the executive coordinator of the Global Commission on Drug Policy between (2011-2016) . She earned a Master's Degree in Peace and Conflict Studies from the University of Uppsala in Sweden and is currently a Lemann Visiting Public Policy Fellow at Columbia University in NY. Ilona was nominated a Young Global Leader at the World Economic Forum in 2015.  She is a columnist at Folha de São Paulo and the author of the two books.
Alexandre Schneider was Secretary of Education of the city of São Paulo for two terms. In his term, the city universalized pre-school attendance and reached 61% of the children from 0 to 3 years old enrolled in the city's nursery schools. Also in his term, the city developed the first curriculum aligned to Brazilian Base Nacional Comum and UN' SDGs. Mr. Schneider has a long experience in designing and implementing public policies in several areas like public safety, transportation, and education. He is a Lemman Fellow and a visiting researcher at ILAS/SIPA a researcher with papers published in academic reviews like the Economic Journal and Journal of Quantitative Criminology.  He is also a columnist of Folha de São Paulo, one of Brazil's major media groups.
EDMUNDO O'GORMAN FELLOWS PROGRAM
The Edmundo O'Gorman Scholars Program provides financing for short‐term (four to eight‐week) visits to Columbia by scholars and scientists from any discipline who are working in Mexican institutions of higher education. The Program is supported by the National Council on Science and Technology (CONACYT) of Mexico; its purpose is to strengthen scholarly ties between Columbia and the academic and research community of Mexico. Its name honors Edmundo O'Gorman (1906‐1995), one of the most influential Mexican historians of the twentieth century. Click here for the latest call.
CURRENT O'GORMAN SCHOLARS: 2020
Liliana Guadalupe Chavez Diaz, Universidad Autónoma Metropolitana: "Viajar sola: Lone women travellers write Latin America".  January – February, 2020.
Benjamin Mayer, 17, Instituto de Estudios Críticos: "Book manuscript". March – April, 2020.
Valentina Glockner Fagetti, El Colegio de Sonora: "Children and Family (im)migration". May – June, 2020. 
Amado Jiménez-Ruiz, Instituto Nacional de Ciencias Medicas y Nutricion Salvador Zubiran; "Validating carotid eccentric intima thickening as predictor of cholesterol mediated aterosclerosis". July – August, 2020.
Antonio Azuela, Universidad Nacional Autónoma de México: "El Bosque de Chapultepec: novedades en los órdenes simbólico, jurídico y territorial". September – October, 2020.
Ricardo Murguia Fuentes, Universidad Nacional Autónoma de Mexico: "Predictors of Early Neurological Deterioration in Stroke Patients and Long-Term Effect Outcomes Using The SPOTRIA Stroke Database". November – December, 2020.
For a list of past fellows, click here.
ARGENTINE STUDIES VISITING FELLOWSHIP
The Institute of Latin American Studies (ILAS) at Columbia University invites applications for the Argentine Studies Visiting Fellowship. This fellowship provides financing for short‐term (two months) visits to Columbia by scholars and scientists from any discipline who are working in Argentina on the topic of choice for that academic year. The Program is supported by the Foundation for Argentinean Development (FAD); its purpose is to strengthen scholarly ties between Columbia and the academic community of Argentina while fostering research that can inform a broad policy conversation in Argentina and the region.
The call for the academic year 2020-2021 will concentrate on productive development policies, which focus on a particular sector and their potential for promoting economic growth in Argentina. Applicants are expected to have an expertise and prior work on the area, and their proposal should list how they plan to use the resources at Columbia to produce a policy paper to be discussed at the end of their fellowship, which will be published in a working paper series by the ILAS and which will be made public by FAD in Argentina.
For more information and to apply please click here.  Please feel free to forward this call to any scholar in Argentina who may be interested in applying.
The application deadline is Sunday, April 12th, 2020.
VISITING SCHOLARS PROGRAM
If you are interested in applying to the Visiting Scholar program, please download the VS Guidelines Information and Application Form.
VISITING SCHOLARS FOR ACADEMIC YEAR 2019-2020
ALYSSON LOREZON PORTELLA, Institute of Education and Research, São Paulo, Brazil.
ANDRES ISAAC ROEMER, Poder Civico AC, Mexico.
BEETHOVEN HERRERA VALENCIA, Externado University of Colombia
CAROLINA PARREIRAS SILVA, University of São Paulo, Brazil
CAROLINA RIBEIRO VERONESI MARINHO, Insper Instituto de Ensino e Pesquisa, Brazil
CATARINA VON WEDEMEYER, Free University of Berlin, Germany.
CINTIA EBNER MELCHIORI, Getulio Vargas Foundation, Brazil.
DAMIAN GALVEZ GONZALEZ, Free University of Berlin, Germany
DANIEL LUIZ GLEIZER, Independent researcher, Brazil.
FLAVIO CONTRERA, Sao Carlos Federal University, Brazil
GABRIEL FERRAZ AIDAR, Federal University of Rio de Janeiro, Brazil.
GEORGIA RODRIGUES, Rural Federal University of Rio de Janeiro, Brazil
JOSHUA FRENS-STRING, University of Texas at Austin, U.S.
LARA ALCADIPANI DE OLIVEIRA, Lemann Foundation, Brazil
LORENA MOSCOVICH, University of San Andres, Argentina.
MANUEL FACUNDO TREVIGNANI, Torcuato Di Tella University, Argentina.
NORMA ELIZONDO MAYER SERRA, Independent Researcher, Mexico.
OSWALDO GONCALVES JUNIOR, State University of Campinas, Brazil.
PAOLA GABRIELA SICLARI BRAVO, The New School, U.S.
RICARDO GARRIDO, Cia Tradicional de Comércio, Brazil
SUSANA VARGAS CERVANTES, Center for Research on North America, Mexico.
TALES ROZENFELD, University of Sao Paulo, Brazil.
For a list of past scholars, click here.