Sócrates Silva
Sócrates Silva graduated with a dual MA in Latin American Studies and Information Studies from the University of California, Los Angeles. Before coming to Columbia University he was associate editor at the Hispanic American Periodicals Index (HAPI) and Latin American and Iberian Studies Librarian at the University of California, Santa Barbara.
At Columbia Libraries, Sócrates has led several collaborative projects including The Brazilian Presidential Transition (2018) Web Archive, which comprises Brazilian government websites in the areas of human rights, the environment, LGBTQ issues, and culture, for the period following the election of Jair Bolsonaro as president of Brazil on October 28, 2018, up to his inauguration on January 1, 2019. The collection targets government web content considered to be vulnerable due to anticipated consolidation or elimination in the aforementioned areas, and represents a snapshot of government content before Bolsonaro took office, with the aim of preserving these important, but potentially ephemeral, documents for researchers and scholars.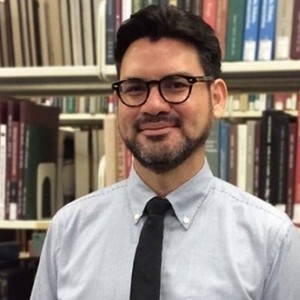 He worked with colleagues at New York University and the New York Public Library to develop the Open Access pilot for Latin American monographs, working toward introducing a sustainable Open Access model for monographs to be developed and supported by the library community. This pilot is a collaboration between JSTOR, the Latin American Council of Social Sciences (CLACSO), and the Latin American Research Resources Project (LARRP), a consortium of research libraries that seeks to increase free and open access to information in support of learning and scholarship in Latin American Studies. He chairs the LARRP Collections and Analysis working group.
Sócrates is president (2020-2021) of the Seminar on the Acquisition of Latin American Materials, a professional organization of librarians, archivists, book dealers, book professionals, scholars, and students interested in collecting, preserving, and providing access to Latin American, Caribbean, Iberian, and Latino information resources in all formats. He is currently working on a centennial exhibit on the origins of the Hispanic Institute at Columbia.