Image Carousel with 3 slides
A carousel is a rotating set of images. Use the previous and next buttons to change the displayed slide
November 08, 2021
This digest of job, internship, and volunteer opportunities is published weekly; each post is live for four weeks.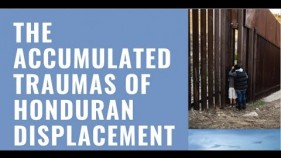 Since 2009, displacement out of Honduras has increased exponentially every year as crisis after interconnected crisis piles onto the cities and villages of the country. The consequences of political instability, generalized violence, and abyssal inequality push hundreds of thousands of Hondurans abroad in search of the shelter and dignity they were stripped of at home. It is also in the decade-plus of permanent catastrophe that effects of factors of displacement exacerbate open wounds in the mental health of those that stay behind. With documentary photography and retelling the stories of those affected, the inward and outward complexities wrought by Honduran displacement will be shared as part of this speaking series. This conversation features photographer Tomas Ayuso, who is a National Geographic Explorer, recipient of the James Foley Award for Conflict Journalism, and a World Press Photo Global Talent. His work has been exhibited in galleries and public spaces around the world. Currently, Tomas is teaching photography and storytelling workshops for underrepresented communities in the Americas.
Speakers:
Daniel Whittle, Environmental Defense Fund
David Farer, American College of Environmental Lawyers
Representatives of the Fundación Antonio Núñez Jiménez, Havana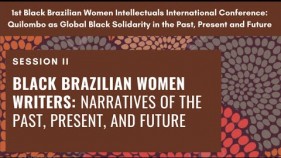 II - Carolina Maria de Jesus and Eliana Alves Cruz: Black Women Narratives of the Past, Present, and Future. November 3rd, 2021. 6 pm - 8:00 pm EST
Carolina Maria de Jesus was a prolific Black Brazilian writer and author of Quarto de Despejo (Child of the Dark), in which she narrates the lived experience of her family in the outskirts of São Paulo in the 1960's. Eliana Alves Cruz' fictional work lays out historical perspectives of colonial Brazil that challenge the official version and introduces the reader to Black characters whose existence is grounded on a vast ancestral knowledge, which proposes a particular epistemology for Black Brazilian literature. Black women as the author of History is the focus of this panel.
Panelists:
Eliana Alves Cruz (Writer and Journalist)
Fernanda Felisberto (Professor at Universidade Federal Rural do Rio de Janeiro; member of Carolina Maria de Jesus editorial board)
Leonora Paula (Professor at Michigan State University/Kilomba Collective)
Facilitator: Luana Reis (PhD candidate at the University of Pittsburgh/Kilomba Collective)