Image Carousel with 3 slides
A carousel is a rotating set of images. Use the previous and next buttons to change the displayed slide
April 19, 2021
This digest of job, internship, and volunteer opportunities is published weekly; each post is live for four weeks.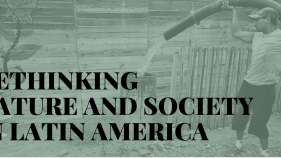 This conference brings together experts in the natural sciences, social sciences, and humanities from Columbia and outside institutions to participate in a highly interdisciplinary discussion of nature and society in Latin America. Engaging varied disciplinary and national perspectives, the conference takes a regional approach to land and natural resource use policies and politics on the premise that there are important social, economic, political, human rights and environmental interlinkages between different countries in the region that can provide the foundation for productively rethinking nature in Latin America.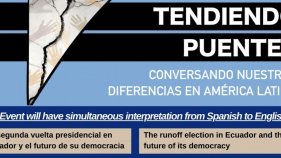 Le invitamos a esta conversación sobre Ecuador y el significado de la segunda vuelta presidencial para su democracia. Preguntaremos: ¿Qué quieren los ciudadanos ecuatorianos? ¿Cuáles son los desafíos del próximo gobierno? ¿Cuáles serán las consecuencias para su democracia y que nos dice esta elección sobre las tendencias regionales? 
Join us for a conversation with experienced panelists on Ecuador and the meaning of the runoff election for their democracy. We will ask – What do Ecuadorian citizens want? What challenges does the upcoming government face? What will the consequences be for its democracy and what does this election tell us about regional trends?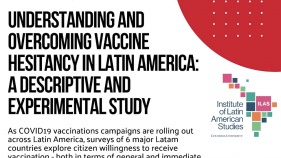 As COVID19 vaccinations campaigns are rolling out across Latin America, surveys of 6 major Latam countries explore citizen willingness to receive vaccination - both in terms of general and immediate willingness to get vaccinated - before then seeking to experimentally understand the extent to which hesitancy is driven by limited information, collective action problems, and political messaging. Our findings will both illuminate the causes of vaccine hesitancy, and the efficacy of potential policy response.