Image Carousel with 3 slides
A carousel is a rotating set of images. Use the previous and next buttons to change the displayed slide
March 01, 2021
This digest of job, internship, and volunteer opportunities is published weekly; each post is live for four weeks.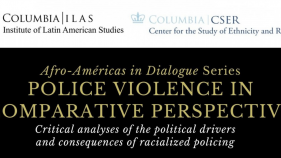 Police violence across Latin America is sparking political mobilization, protest, and debate that echoes similar dynamics in the United States. A core concern across these settings is the racialized character of policing. This webinar will bring together leading scholars to reflect and discuss the intersection between race and policing in the Americas. Speakers will offer critical analyses of the political drivers and consequences of racialized policing as well as comparisons that will situate this phenomenon in broader political contexts.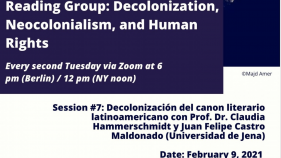 This interdisciplinary reading group is a colloquium among peers, and dedicated but not limited to terms of intersectional discrimination, inequality, Human Rights, and colonial history. The discussions will have a special focus on Latin America, and be centered around key concepts such as Postcolonialism, Neocolonialism, Abolitionism and Decolonization.
This session is titled Decolonization of the Latin American Literary Canon. It will focus on René Depestre's Buenos días y adiós a la negritud (1985) and Jerome Branche's Malungaje (2009). We will have Prof. Dr. Claudia Hammerschmidt and Juan Felipe Castro Maldonado (Universidad de Jena).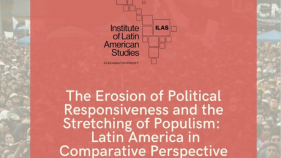 The Erosion of Political Responsiveness & the Stretching of Populism: Latin America in Comparative Perspective. This workshop will seek to investigate the linkage between popular discontent, polarization, and the emerging of 'populist' options that stretch across very different political offers. The legacy of 'populist' historical experiences in Latin America and its implications for socio-cultural and economic inclusion of subordinate sectors including in terms of art and urbanization is crucial to understand contemporary political and societal expectations. The tensions between the experience recognize as 'populist' in the region with many aspects of liberal democracy is also important to understand what its implications as the concept are is stretched to include very different policies in other regions of the world and even in Latin America.