April 26, 2021
This digest of job, internship, and volunteer opportunities is published weekly; each post is live for four weeks.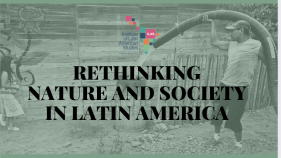 This conference brings together experts in the natural sciences, social sciences, and humanities from Columbia and outside institutions to participate in a highly interdisciplinary discussion of nature and society in Latin America. Engaging varied disciplinary and national perspectives, the conference takes a regional approach to land and natural resource use policies and politics on the premise that there are important social, economic, political, human rights and environmental interlinkages between different countries in the region that can provide the foundation for productively rethinking nature in Latin America.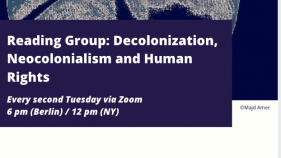 This interdisciplinary reading group is a colloquium among peers, and dedicated but not limited to terms of intersectional discrimination, inequality, Human Rights, and colonial history. The discussions will have a special focus on Latin America, and be centered around key concepts such as Postcolonialism, Neocolonialism, Abolitionism, and Decolonization.
In this session, we will focus on "Poetics of Personhood: Thought Work and Liberation" with Prof. Dr. Ronald Briggs (Barnard College).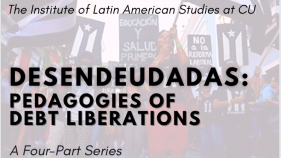 The Debt and Education in Latin America Working Group at Columbia University's Institute of Latin American Studies is thrilled to invite you to "Desendeudadas: Pedagogies of Debt Liberations," a four-part series where scholars, activists, and artists from various Latin American regions navigate their approximations to debt in the path to social transformation. The series will question and consider assumed definitions of debt, its transversality, educational impact, as well as pedagogical dynamics and artistic initiatives to tackle debt conditions and consequences.
Connect With Us
Learn about upcoming events, webinars, and ILAS news by subscribing to our newsletter.