Americas Dialogue on Education Policy (ADEP)
The Americas Dialogue on Education Policy (ADEP) is a program created in 2018 by the Institute of Latin American Studies (ILAS) at Columbia University, and organized in partnership with the Latinx and Latin American Faculty Working Group at Teachers College, Columbia University. ADEP's main objective is to foster communication between countries of the Americas on Latin American education policy.
The first edition of ADEP took place in 2019. To explore ADEP and its outcome, please click on the years below: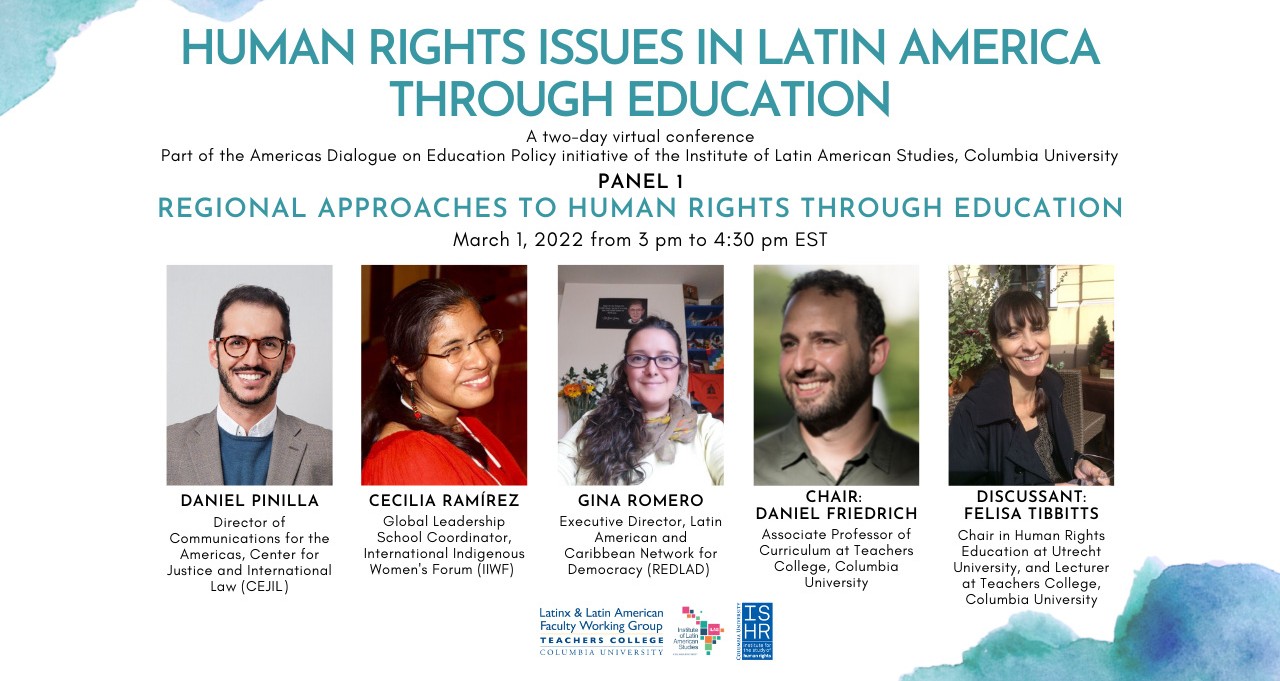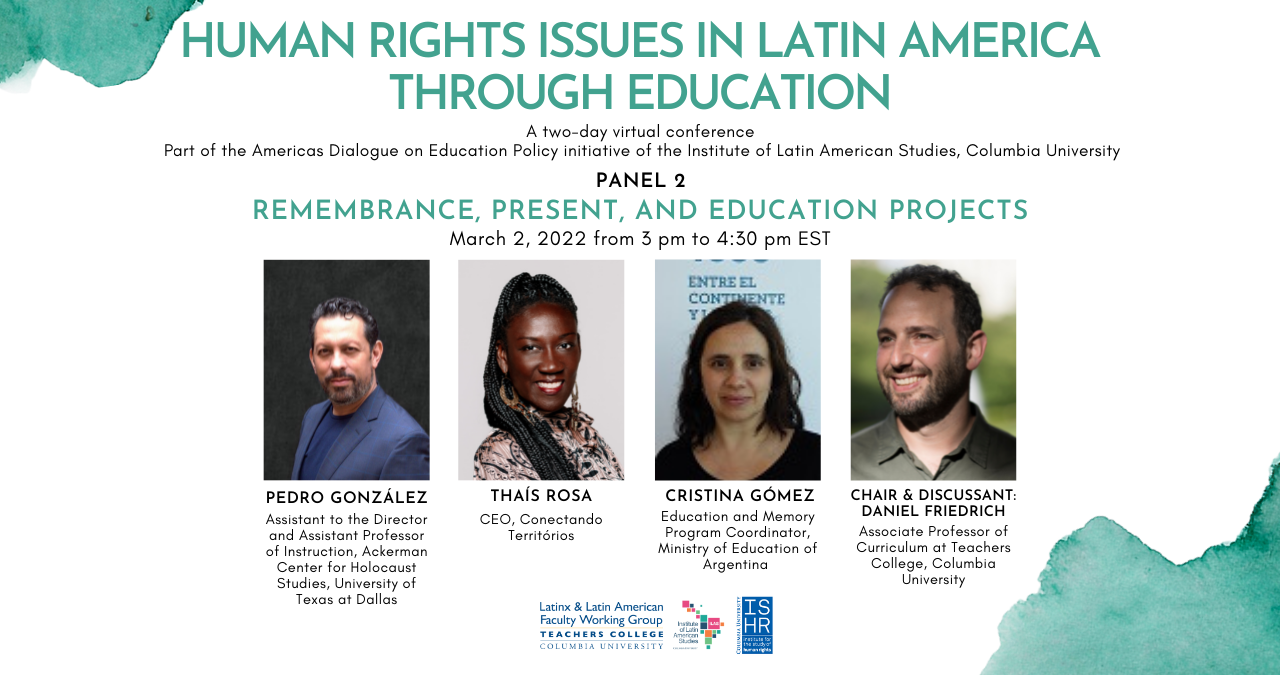 Due to the COVID-19 pandemic, ADEP did not meet in 2020.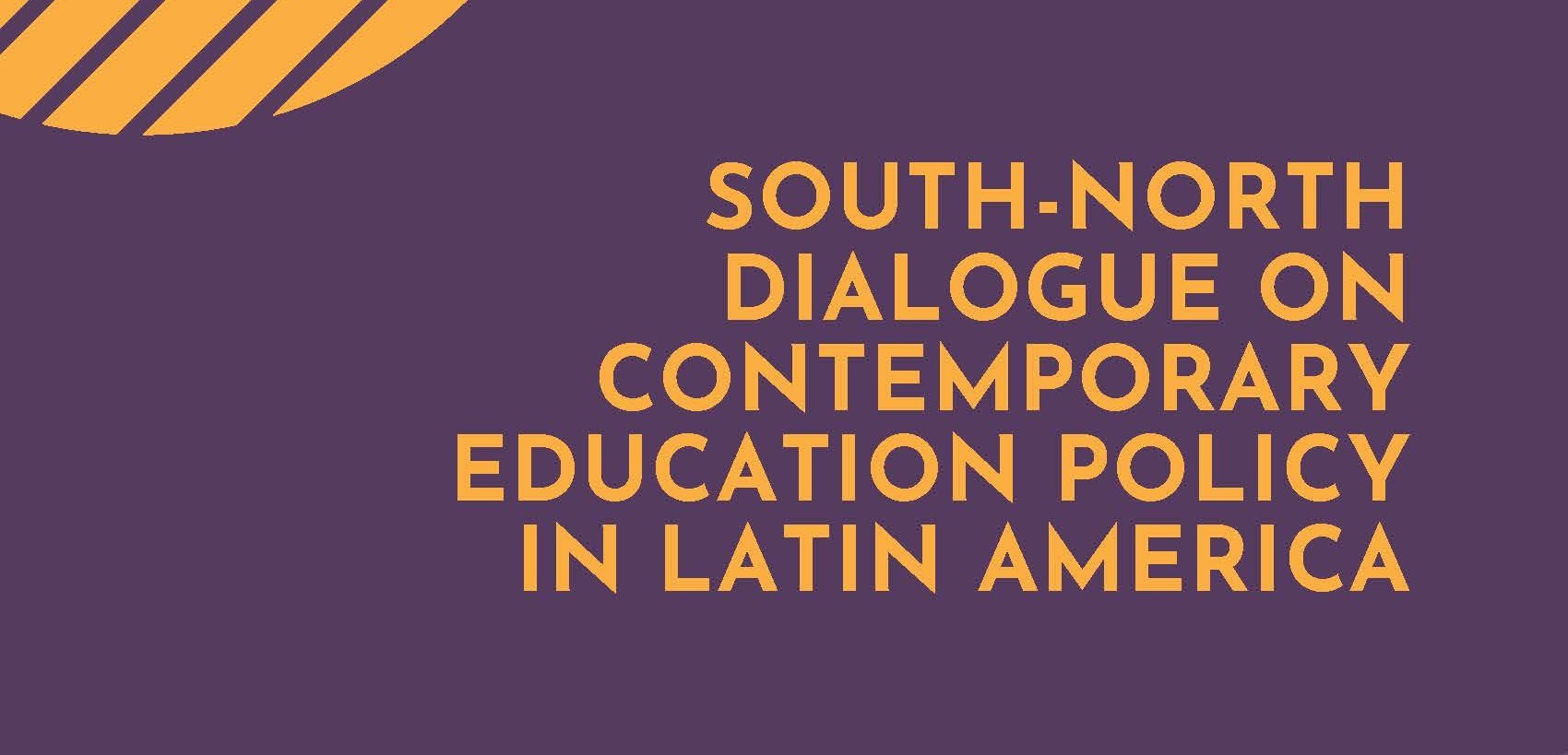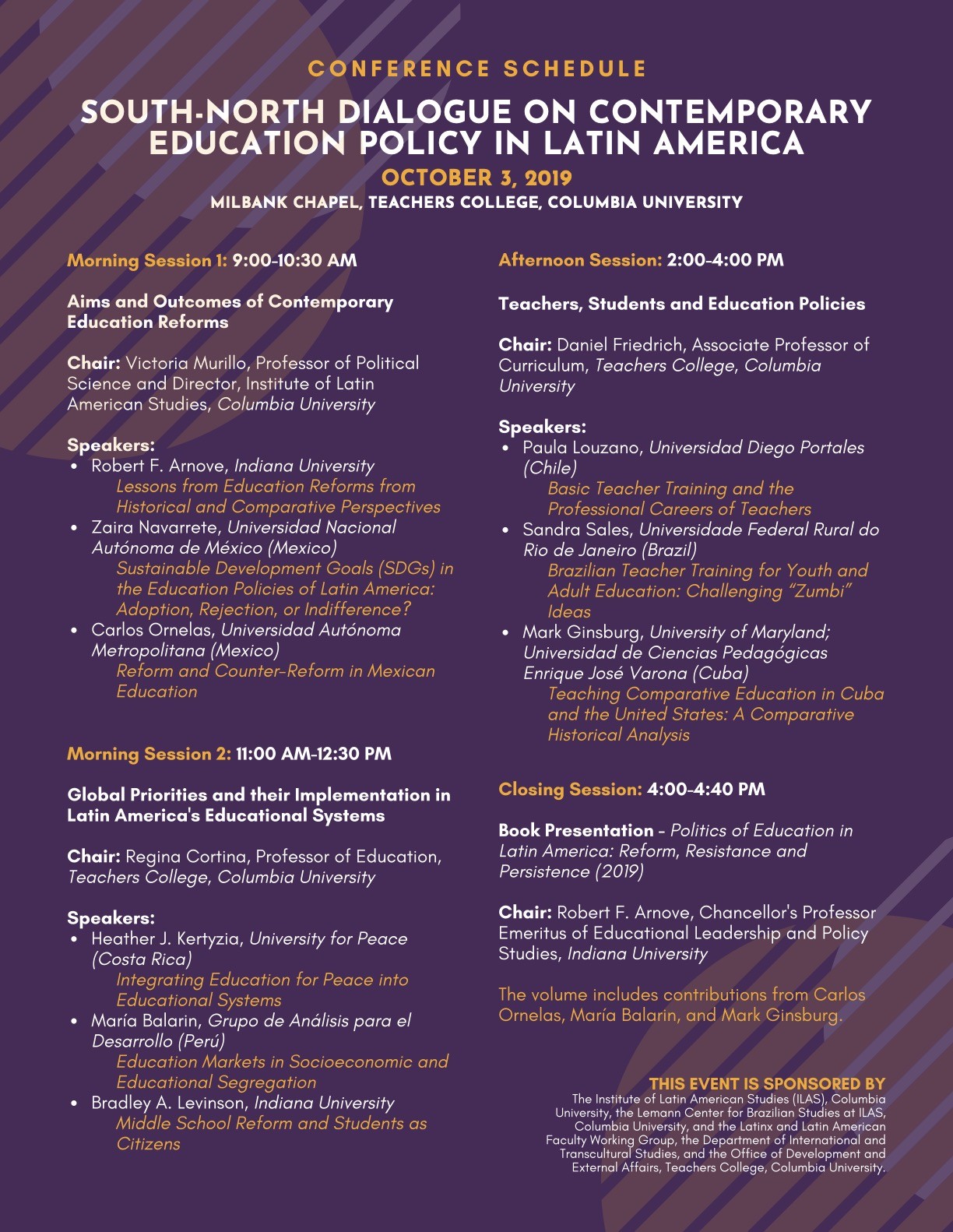 In October 2019, ADEP organized its first event: South-North Dialogue: Contemporary Education Policy in Latin America, where nine experts from the continent –among whom three US scholars– traveled to New York City to discuss the topic from different perspectives.
To read about the outcomes of ADEP 2019, visit:
Education Research on COVID-19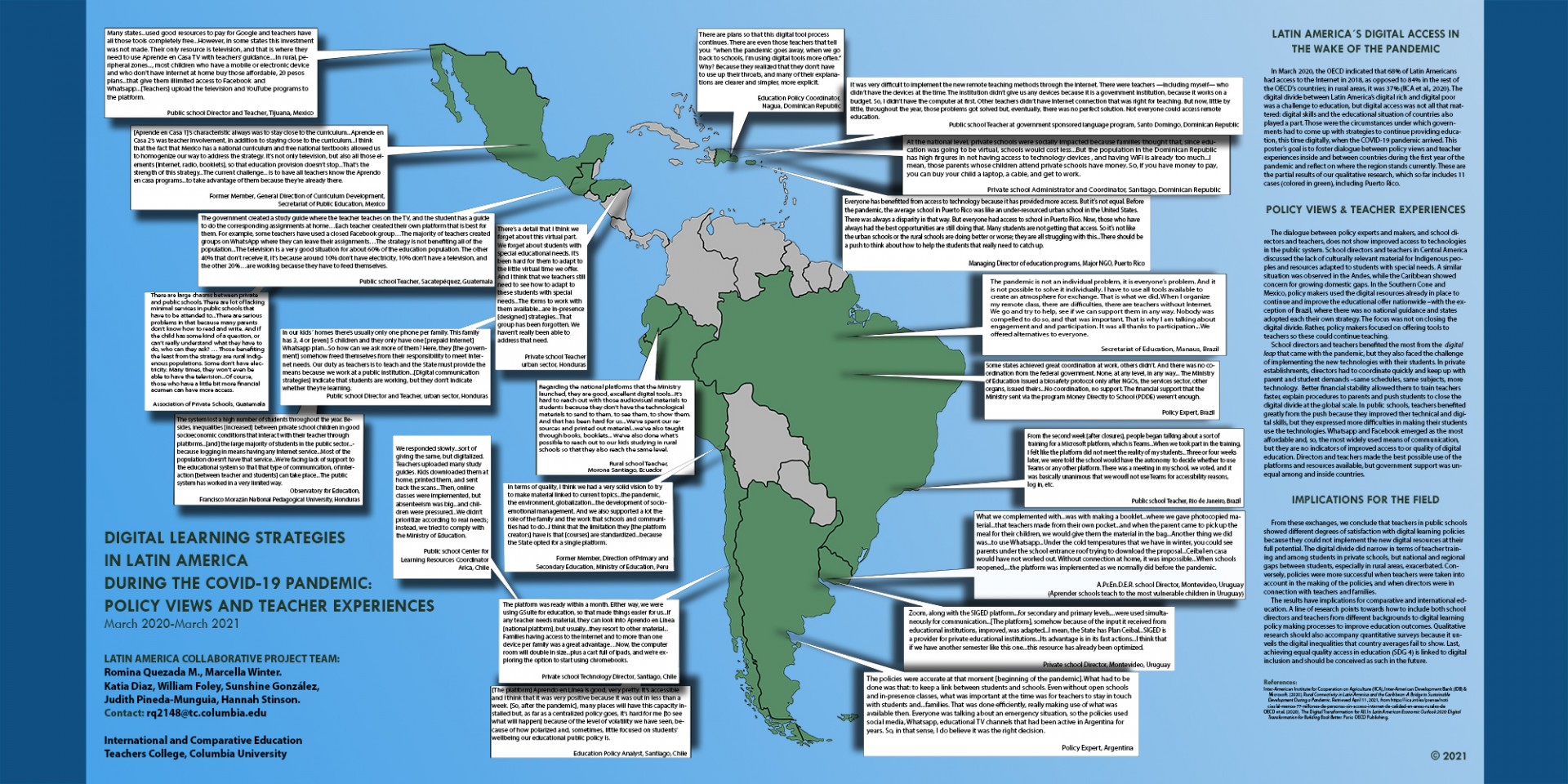 DIGITAL LEARNING STRATEGIES IN LATIN AMERICA DURING THE COVID-19 PANDEMIC: POLICY VIEWS AND TEACHER EXPERIENCES
Before the closure of schools due to COVID-19 in March, 2020, the digital divide between Latin America's digital rich and digital poor was a challenge to education, but digital access was not all that mattered: digital skills and the educational situation of countries also played a part. Those were the circumstances under which governments had to come up with strategies to continue providing education, this time digitally, when the pandemic arrived. This poster's goal is to foster dialogue between policy views and teacher experiences inside and between countries during the first year of the pandemic and reflect on where the region stands currently. These are the partial results of our qualitative research, which so far includes 11 cases (colored in green), including Puerto Rico.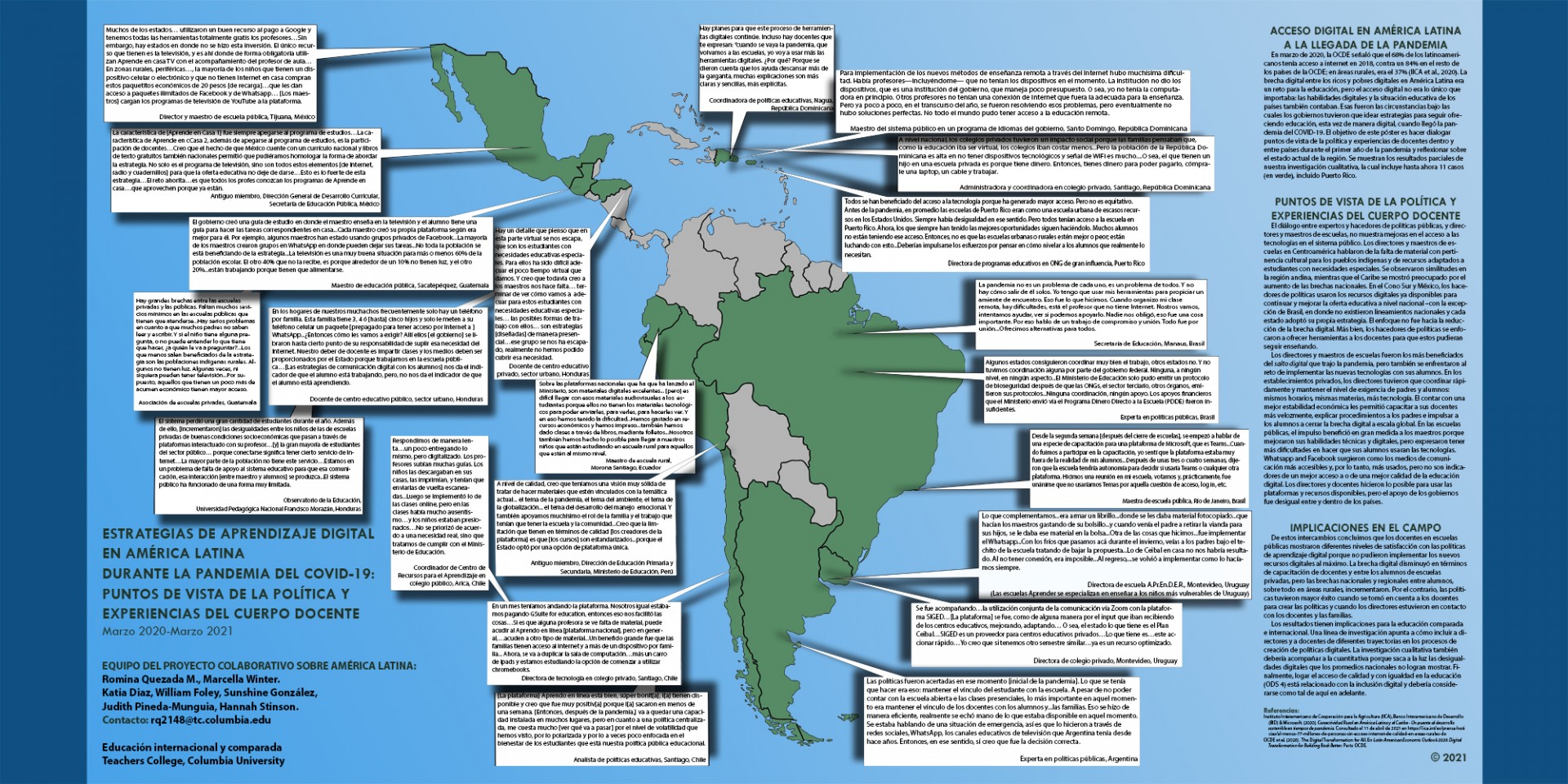 ESTRATEGIAS DE APRENDIZAJE DIGITAL EN AMÉRICA LATINA DURANTE LA PANDEMIA DEL COVID-19: PUNTOS DE VISTA DE LA POLÍTICA Y EXPERIENCIAS DEL CUERPO DOCENTE
Marzo 2020 – Marzo 2021
La brecha digital entre los ricos y pobres digitales en América Latina era un reto para la educación antes del cierre de escuelas en marzo de 2020, pero el acceso digital no era lo único que importaba: las habilidades digitales y la situación educativa de los países también contaban. Esas fueron las circunstancias bajo las cuales los gobiernos tuvieron que idear estrategias para seguir ofreciendo educación, esta vez de manera digital, cuando llegó la pandemia del COVID-19. El objetivo de este póster es hacer dialogar puntos de vista de la política y experiencias de docentes dentro y entre países durante el primer año de la pandemia y reflexionar sobre el estado actual de la región. Se muestran los resultados parciales de nuestra investigación cualitativa, la cual incluye hasta ahora 11 casos (en verde), incluido Puerto Rico.